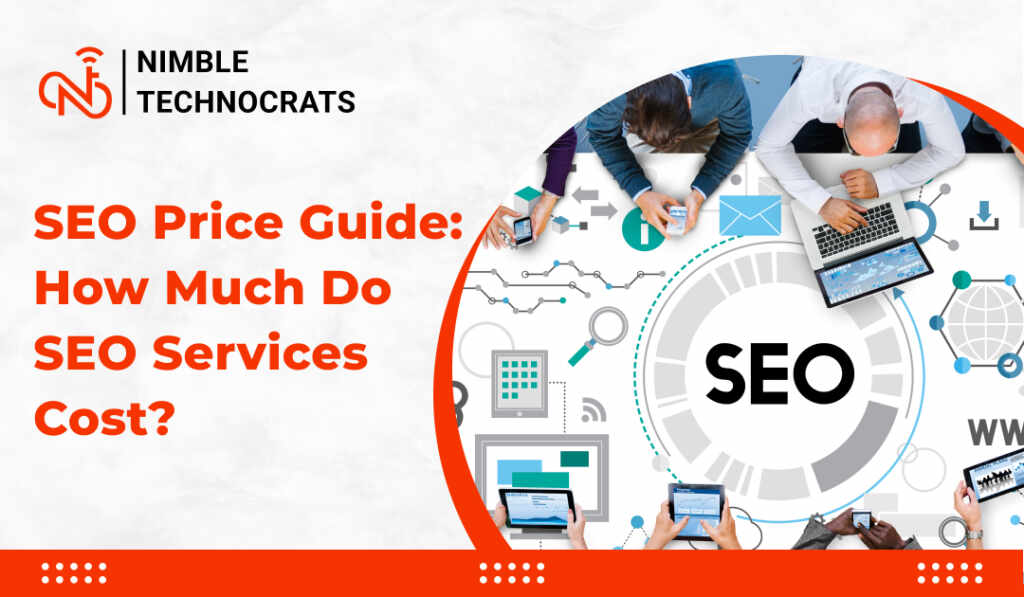 If any of you are looking for SEO services for your business, then the most common question that will strike your mind, would be: what is the average cost for SEO services? Various factors are considered before any SEO services provider sends you a quote for SEO services.
What is Negative SEO Services?
As the name suggests, negative SEO involves unethical techniques on your website to rank keywords in search engine result pages in the wrong way. Nowadays, negative SEO has become complex to perform.
What are Search Engine Optimization Services?
Search engine optimization services can be offered by an agency, consultant, or freelancer that optimizes your website for SEO so you can get more traffic and revenue from searches.
What Do SEO Services Include?
Most SEO service plans offer the following services:
On-page optimization

target keywords
title tag optimization
heading tags optimization
meta title and meta description
URL optimization
generate quality content
improve navigation
internal linking
apply schema markup

Off-page optimization

analyze backlink profiles
leverage social media
link building
optimize local SEO

Technical SEO

audit indexing of web pages
checking crawling error
setting the main website URL
checking Robot.txt
pages with Noindex
sitemap verification
checking the canonical tag
301 redirects
checking website URLs and pages
checking duplicate pages
broken links (404)
Now, you know what is included in SEO services. Apart from this, you can also get a digital marketing services package as a whole for your brand.
How Much is SEO Services?
SEO used to be a rather simple process. However, with recent modifications to Google's algorithm, SEO has become more complex and costly. Businesses can utilise a variety of services to boost their SEO, and the costs of these services can vary substantially. In general, the more intricate and thorough the service, the higher the cost. Some companies are spending as little as $500 or as much as $10,000/month on SEO. However, this is just an estimated SEO service cost. If you live in Melbourne, and searching for SEO services in Melbourne, then you must know that the price system in Melbourne will vary.
Factors that Influence the SEO Services' Cost
Various factors contribute to the cost of SEO services that are written below:
Company Size
Competition
Geographic Location
Niche Market
Project's Scope and Size
Tools to be Used
Why is SEO So Important?
SEO is essential for businesses as it is one of the most effective ways to improve the visibility of your business, drive more traffic to your site, and build a brand identity as a trusted authority. The following are reasons why you should choose SEO services for your business:
Who needs SEO services? Everyone who wants to promote their brand, increase business sales, and generate more leads, needs SEO services. If your target audience doesn't find your website, you will miss sales opportunities, right? SEO helps you increase website traffic to turn users into your customers.
If your website is better optimized, it will gain the trust of your target audience. When you rank high on Google, it will increase the credibility of your brand. Users trust recommendations a search engine gives, so it is important to have a high ranking on your website. Increased credibility of a brand can also be one of the benefits of local SEO services.
There is no doubt that SEO is important for business growth. If you rank high for several keywords, you will gain more traffic to your website. A well-optimized website can gain more customers easily. People like to share brands if they have found your brand through a search engine and liked your services. Now, these reasons would better help you know why SEO services are important.
Conclusion
Now that you know the importance of opting for SEO services for your business. For digital marketing services, SEO services, or IT services, you can get in touch with Nimble Technocrats where you will get a one-stop solution for all IT-related services.