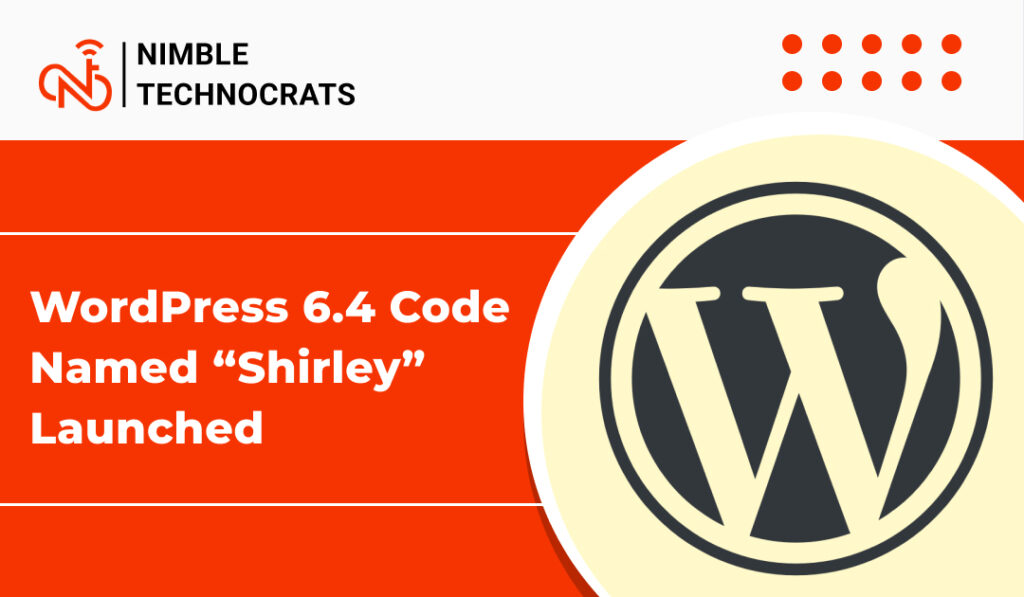 WordPress 6.4 code-named Shirley has been launched. It features a new default theme with various incremental but essential improvements that taken together make WordPress a more convenient and easier content management system. Executive Director of WordPress, Joseph Haden Chomphosy, described this feature best. According to her, various features and improvements in WordPress 6.4 come under the "small but mighty" category.
With the adaptable feature of Twenty Twenty-Four theme, these updates and enhancements help content creators and website developers save time while providing a high-value and stress-free WordPress experience that the world expects.
New Default Theme
The latest version of WordPress introduces a new default theme, named Twenty Twenty-Four that has 35 webpages layouts known as patterns. 35 webpages layouts are full-page layouts that can be used to create webpages quickly. The new feature for 6.4 allows you to categorize the patterns using custom names. Users are allowed to create patterns and after that give them names to easily identify them. Another new pattern feature is a filter that can streamline finding patterns.
Improvements to Writing Experience
WordPress 6.4 has enhancements to make writing easier and without friction. You can focus on writing and not on the interface by using new keyboard shortcuts and other improvements. You can get a new toolbar interface experience, quote blocks, and a list attached to the parent block that makes you able to work efficiently with these tooling options.
Other New Features
Other new features include new design tools, new image previews in list view that enhance finding image blocks, the ability to give custom names to group blocks, a lightbox functionality for site users to click and interact with images, and the ability to export and import patterns for use on other sites.
Features for Developers
There are various features for developers like block hooks. Block hooks allow developers to insert dynamic blocks automatically at particular content locations, enhancing the extensibility of block themes using plugins. This feature is considered a developer tool and gives you full control to dismiss, add, and personalize auto-inserted blocks to your requirements.
Other Useful Links:-