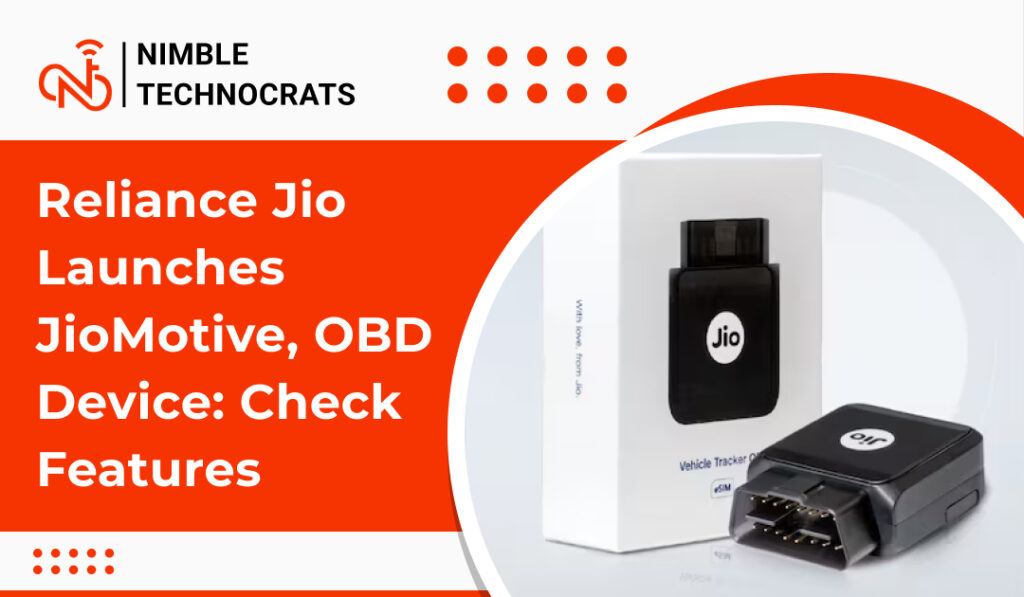 One great news is announced by Reliance Jio, i.e. a new pocket-size smart car OBD device has been launched by Reliance Jio. It can make your car a smart car. To use this device, you need to plug this device into your car's OBD port that is under the dashboard. After installation, the device gets connected to the Jio network by using e-SIM, removing the need for a separate SIM card or data plan. You can buy JioMotive from Reliance Digital's website for Rs. 4,999. You can also buy this device from e-commerce platforms JioMart and Amazon.
Features of JioMotive
Real-Time Vehicle Tracking
JioMotive enables you to track the location of your car in real time. It is helpful for tracking the car's whereabouts, making sure of the safety of the family and preventing theft.
JioMotive allows you to set boundaries on the map. You can get notified when your car enters or exits these areas, giving an extra layer of security and peace of mind.
The device gathers data on several driving parameters, such as rapid acceleration, speed, and aggressive braking. It can be used to enhance driving habits, identify possible issues with the car, and reduce fuel consumption.
JioMotive can monitor the health and performance of the car remotely, notifying users of possible issues before they become critical issues. It can reduce maintenance costs and increase the lifespan of the car. It can help you know battery health, engine load, air intake temperature, and coolant temperature.
Other Useful Links:-