Mobile App Development In Melbourne
Mobile App Development Melbourne: Performance-Based Services
Nimble Technocrats is the leading company known for high-quality IT services. If you are looking for iOS and Android mobile application development services in Melbourne, then you should look no further than Nimble Technocrats. No matter whether you are a startup, small business owner, or entrepreneur, we can help you develop customised mobile apps. The best thing about android and iPhone app developers in Melbourne is that they are experts in delivering native iOS and Android apps. We'll help you turn your dream of getting an amazing app on your hand into reality. If you want the best and most error-free app, then you can reach us as our developers are experts and experienced in developing apps for a different niche.
What Melbourne Mobile Application Development Services We Offer?
The specialty that accelerates us is that we work with startups, businesses, and entrepreneurs to develop MVPs, POCs and full-scalable mobile app development and support. When you opt for mobile app development, then you can enjoy services like app-making strategy, UI/UX designs, app development and launch, which will be customised to your business requirements and specifications.
Android App Developers Melbourne
At Nimble Technocrats, we have been developing and deploying mobile applications from the ground up. Irrespective of what type of industry you are working in, our specialised and skilled mobile app developers can build an application for you. Nimble Technocrats is the leading mobile application development company deploying feature-rich and high-quality apps with an amazing user interface. Our skilled app developers keep themselves updated with new technologies and include them in apps to bring your business to the next level.
Hybrid App Development
To ensure your business is accessible from the mobile, you should opt for a hybrid app solution. At Nimble Technocrats, we have expert app developers for hybrid mobile application development. If you are looking for Web and Mobile App Development Company, then opting for Nimble Technocrats would be the best choice you can make. We know how to cover the gap between web services and native applications. All applications that we deliver are compatible with several platforms such as iPhone and Android.
iOS Mobile App Development
If you need professional and skilled iOS Mobile App Development Company, then you are in the right place. We have expert iOS app developers who know the whole criteria of iOS app development and strive to provide high-quality iOS apps that will be known for their features. We have app planners, designers, developers and marketers under one roof that work together to deliver your app on time. Our highly-trained professionals use their wealth of knowledge to deploy the right application to help clients' businesses grow.
Cross-Platform Development
If your business needs high-quality apps for several platforms, then you can opt for a cross-platform mobile app. Our dedicated team is an expert at deploying cross-platform apps. Our experts have knowledge of different technologies, and this thing makes them extraordinary and unique. After testing applications on various platforms, we deliver an app to its intended customer. Our designs are unique, stunning and user-friendly. Thus, you can approach us for the best mobile app development in Melbourne for your business.
Why Choose Nimble Technocrats For Mobile App Development Services?
Right Platform
Many clients don't know what platform is right for them, so we suggest to them what operating system they must choose. When you opt for iOS and android application development in Melbourne, you can expect that we will suggest you the right platform.
Optimised Performance
Poor app and website performance will leave a bad impact on the users, and your business will have a negative impact on its reputation. However, you can be sure about optimised performance by getting our mobile app and website development services Melbourne.
Effective UX Design
Design is the first thing that people notice and if the app design is not effective, then most probably users are not going to check its functionality. Therefore, our graphic design agency in Melbourne can help you make effective designs for your mobile app.
Maintenance and Support
After the development phase, your application needs to be upgraded at the right time to enhance its functionality and user experience. We are always ready to provide the app maintenance facility after the development.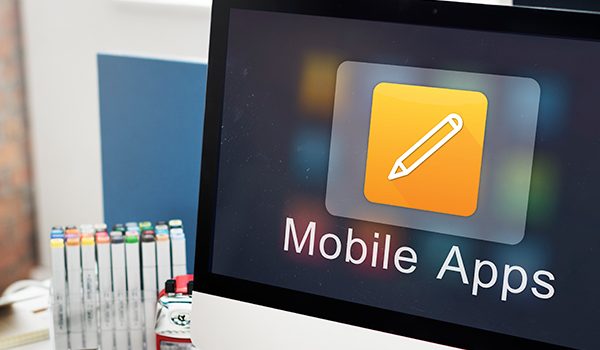 Get Services From Our App Developers Melbourne On The Go
Our app development team is an expert in developing and deploying apps regardless of whether the app has a simple or complex structure, but our team uses different technologies to provide you with the exact app you always wanted to have. In this day and age, a feature-rich mobile application is necessary for every business. It would be a plus point if a company has its own mobile application to grab users' attention. Thus, it is also essential to take help from our web and mobile app development company.