Graphic Design agency Sydney
Looking for a Graphic Design Agency Sydney?
Creative and innovative thinking is the key to a pleasing website design. Our team of graphic designers knows the importance of eye-catchy designs as high-quality designs can easily grab a user's attention. From logo designs, graphic and web designs to video production and content, we merge all possible ideas to create a powerful design for our customers. As the best graphic design company in Sydney, Nimble Technocrats offers high-quality branding and graphic design services to customers. To establish your brand, jaw-dropping designs are crucial, and our experienced and skilled graphic designers will help turn your imagination into reality and represent effective and powerful designs.
Let Sydney Graphic Design Agency Portray Your Thoughts through Graphics
A robust brand strategy matters to succeed in a business. No matter whether you want to promote your business, organise an event, or inform people about your product or services, our expert graphic designers will create innovative and captivating designs to attract your clients. The following are branding and graphic design services we offer:
Logo Design
With business logos, people will identify your brand, so logos must be creative and innovative. Our Sydney graphic designers know how to make unique logos for a company to represent uniqueness in front of their target audience.
Business Card Design
A business card is the identity of a business, and we believe in creating your business identity unique and impressive. Our graphic design agency Sydney understands that your business card will represent your business, so we produce the best design for your business card.
Banner Design
Complementing the content through our design is our specialty, and we believe in delivering banners, which will help users understand the purpose of each banner. Being one of the best graphic design agencies in Sydney, you can expect unique banner designs from us.
Brochure Design
We can create impactful brochures for your business to leave a positive effect on your target users. You can use those brochure designs to attract potential clients. You can seek help from a graphic designer Sydney to get eye-catching brochure designs.
Web Graphics
Through web graphics, we can help you portray your business and make communication effective between your business and your customers. We help make the presentation and design of your website attractive that will meet your requirements.
Newsletter Design
If you want to convey your message in an effective way regarding your new services or updates, then you can speak with our expert graphic designers. They can make an eye-catchy newsletter for your business to help your customers get information regarding the latest update.
Why Choose Our Graphic Design Company in Sydney?
Our creative team of designers works by using their unique and original designs. We have delivered countless graphic designs to our customers using advanced technology. If you are looking for the best graphic designer in Sydney, you should give Nimble Technocrats' graphic designers one try. Irrespective of whether you have a local business or an international business, we understand your design requirements so that we can meet your standards. The following are some reasons to choose us: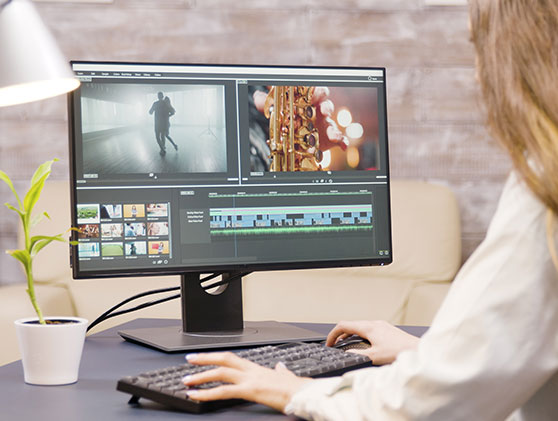 Regardless of whether we are creating designs for a small business or a large one, we assure to provide you with 100% original and unique designs. When you assign your project to us, you can be sure that your graphic designs will be unique.
We make sure the designs we have made are responsive on all devices. Our team ensures to test the design after completion so that they can assure that graphics will be displayed the same on all devices without impacting its design.
Our Sydney graphic design agency works closely with the marketing team so that they can make designs while keeping the marketing aspect in their mind. This is because many companies want to promote a specific thing, and they want marketing-centric designs.
We have the ability to summarise your brand and show it through graphic designs to help people understand what your business is about. We can make changes in the design as per your requirements and attract customers through our design.
Contact Us to Get Inspiring Graphic Designs
To ensure your customers have a positive response to innovative graphic designs, we use our wealth of knowledge to create catchy and inspiring designs. As a one of the best graphic design companies Sydney, our designers know how to portray your message through your brand image. Our graphic designs attract your audience and create the right messaging design to empower your design. If you want graphic design in Sydney, then you can contact Nimble Technocrats.
Contact us