Mobile App Development In Adelaide
Custom Apps by Adelaide App Development Agency
Nimble Technocrats is one of the best mobile app development companies in Adelaide. Our mobile app developers can convert your unique mobile app development idea into a highly intuitive mobile application for your target audience. Our powerful strategy and techniques to make mobile apps can help grow your business. At Nimble Technocrats, we offer end-to-end mobile app development solutions.
Are you looking to grow your business through the mobile app? Then you should look no further than our mobile app development agency in Adelaide. We can assure you that perfectly built mobile apps by our developers will have a positive impact on your end customers. Therefore, you can choose our mobile app development services.
App Development Agency in Adelaide: Launch Your Own App
Nimble Technocrats is a leading android and iOS app development company offering top-notch app development solutions. The specialty of our mobile app developers in Adelaide is that they can build custom mobile apps, make UX/UI designs, and make a strategy for the web, Android, and iOS. You can get the following types of mobile app services from us:
Adelaide App Development for Android
Our team at Nimble Technocrats is an expert in app development for Android mobile phones with expertise in native android development. Our mobile app developers at Nimble Technocrats keep track of emerging technologies to ensure that app works on all android phones.
Hybrid App Development
We develop feature-rich hybrid application development that is scalable, secure, and high-performing. For seamless integration of hybrid apps with third-party applications, we use the latest techniques and tools to boost the functionality of the apps.
iOS App Development Adelaide
Our mobile developers excel in app development for iPhone. We make sure that the design and user experience, both are pleasing and engaging. We ensure that the application is developed according to IT standards and can offer proper services to the target audience.
Cross-Platform Applications
You can choose cross-platform mobile apps if you want to get high-quality apps for various platforms. Our mobile app developers in Adelaide have a vast knowledge of different technologies that make them experts in developing cross-platform mobile apps.
Feature-Rich Apps by Our Mobile App Development Company
Everyone is aware that mobile technologies are emerging day by day. Our team is experienced in developing different types of mobile apps. At Nimble Technocrats, we help business owners convert their ideas into mobile apps and then bring those mobile apps to market. You can also search for a 'phone app developer near me' to get an app developer near your area. The following are a few reasons you should choose our mobile app developers:
Skilled Team
We have been offering mobile app development services in Adelaide for several years. Our most valuable resource that produces the best and performance-rich mobile apps is our experienced and skilled developers. With several years in operation, we have made a strong mixture of loyal and dedicated development professionals.
Client – Centric Approach
We've helped several clients, including private businesses, corporations, and individuals. Starting from the planning phase to ending with the implementation and testing, we work with you through every stage of software creation. Our every step is client-focused and designed to provide you with the best and desired results.
Quality Assurance
Being one of the best mobile app development companies in Adelaide, we make sure to keep it all in check. We won't let you face bugs, lags, errors, or any issues while using your mobile app. Our team always monitors the design and development of your app. They make sure that everything is going well according to the client's requirements.
User-Friendly App Design
Our app development agency in Adelaide has expert mobile app developers who make attractive and interactive mobile apps for your users. Offer a customised and engaging user experience to your clients. With the help of easy settings and configuration, app customisation is easy than ever. We ensure to serve specific business needs through apps.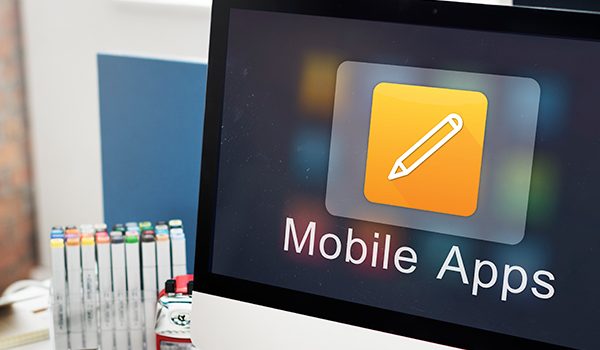 Contact Us to Get Mobile App Development Services in Adelaide
We at Nimble Technocrats build amazing mobile apps for different types of businesses. With everything going digital, you need to adapt to modern user needs. We can help businesses develop brands and move a step closer to their potential clients through mobile apps. Contact us for feature-rich mobile apps.